Beth and Tom Rankin & Family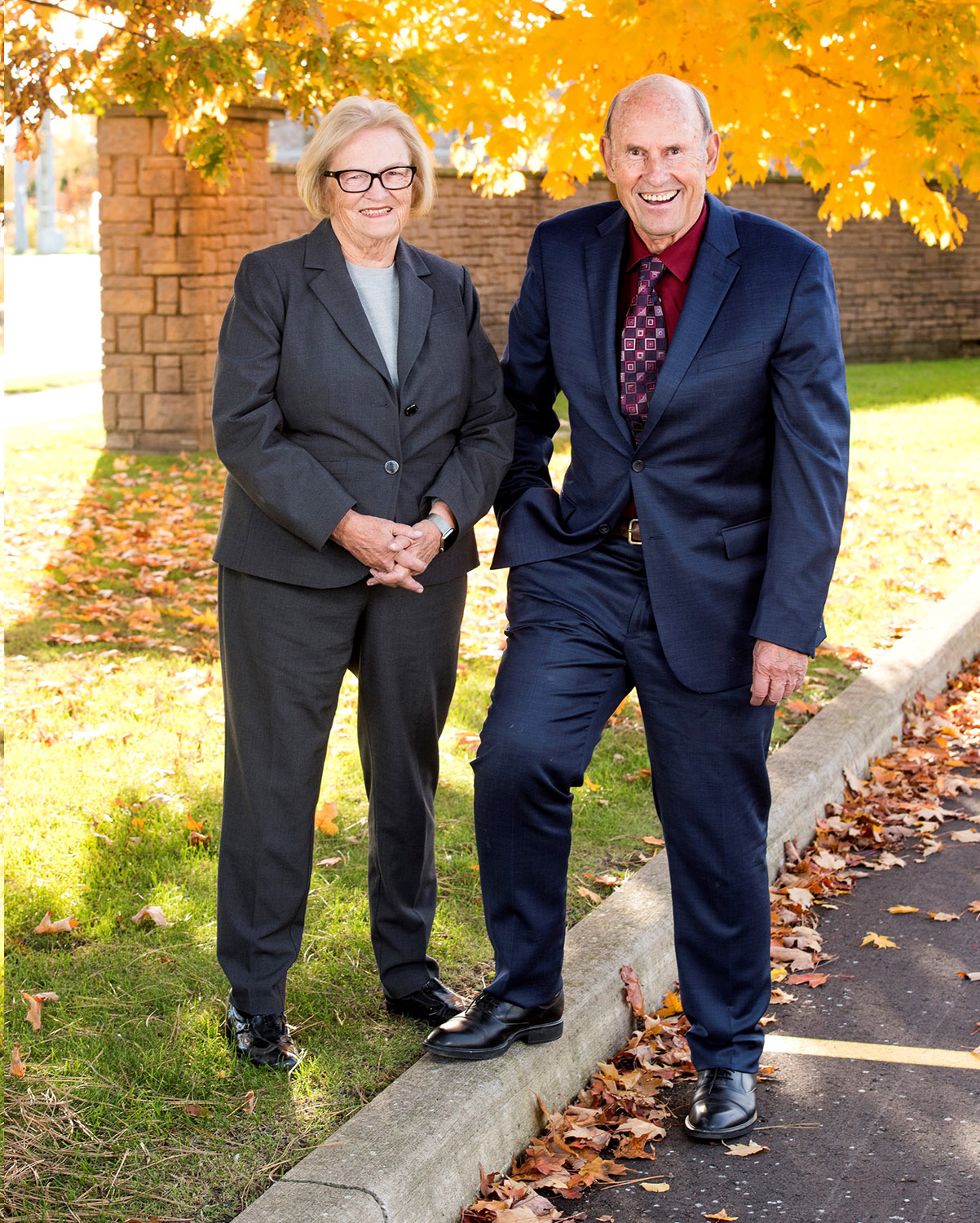 Gift Amount: $2,000,000
Area of Recognition: The Rankin Family MRI Suite
The Niagara Health Foundation is excited to recognize the Rankin family for their generous donation of $2 million to the new South Niagara Site of Niagara Health.
Through personal and corporate donations, Tom and his family have been personally involved in raising millions of dollars that enable Niagara Health to provide exceptional care. Known for their ongoing support as volunteer fundraisers, philanthropists and supporters of the Niagara Health Foundation, the Rankin family's gift plays a pivotal role in ensuring that Niagara residents have access to a world-class healthcare facility, where we all live, work, and play.
Rankin Construction Inc. is an innovative company that has a well-deserved reputation for providing reliable and dependable work. Originally known as Stephens and Rankin Inc., the company was founded in 1978 by Tom Rankin and Dave Stephens. Rankin Construction has thrived under the direction of Tom Rankin, who has been the sole owner since 1991. Tom's son and daughter, Brian Rankin (President of Rankin Construction Inc.) and Wendy Wing (Vice President and CFO of Rankin Construction Inc.), have also become shareholders and have worked their way up to key leadership positions in the company. The Rankin family takes pride in ensuring that Rankin Construction remains a diverse, people-oriented company with a strong commitment to meeting and exceeded their clients' needs and expectations.
In addition to serving our communities through the construction industry, the Rankin family, and employees at Rankin Construction believe in the importance of community mobilization. In fact, they believe that collaboration goes beyond their job sites, which has resulted in massive philanthropic success for charities and events across the Niagara region, such as: Rankin Cancer Run, "The Big Orange" Curl for Cancer Care, United Way Niagara, Walker Family Cancer Centre, Hospice Niagara, and more.
Rankin Construction has been deeply committed to the Rankin Cancer Run, as its title sponsor since its launch in 2005. The Rankin Cancer Run has raised over $10.3 million with all funds going back in the Niagara community for local cancer support organizations, making a difference in the in the region everyday.
In February of 2021, Tom Rankin spearheaded the Niagara Health Foundation's $2.8 million campaign meant for installing a third MRI machine in Niagara. This new MRI would help reduce wait times for the community, which are currently 27 percent longer than the provincial average. Rankin worked the phones to reach out to friends and corporate contacts, with Rankin Construction and other local corporations making sizeable donations to the campaign. In a little more than two months, the Niagara Health Foundation was able to hit the goal of $2.8 million.
The Rankin family's two million dollar donation towards the new South Niagara Site of Niagara Health plays a key role in strengthening healthcare in Niagara, as it is part of a community-wide effort to build a connected healthcare system that improves the patient and caregiver experience in our region. 
"Beth and I along with our daughter, Wendy, and son, Brian, are pleased to make this donation on behalf of Rankin Construction and the Rankin family. We are lucky to be able to give back to our community and we look forward to the new state-of-the-art hospital coming to Niagara," explained Tom.
Construction of the South Niagara Site is expected to take approximately four years once ground is broken, which is targeted for this fall. The South Niagara Site will embody a campus environment that fosters a community of connected care, advances the boundaries of healing, and transforms your experience in healthcare.
"We are so incredibly grateful that the Rankin family shares our optimism and excitement for the South Niagara Site," said Andrea Scott, President and CEO of the Niagara Health Foundation, "it is donors like the Rankin family, who help drive our vision of providing extraordinary healthcare for the people of Niagara." In recognition of the family's generosity, the MRI Area of the South Niagara Site will be named, "The Rankin Family MRI Suite."
"Tom has long been a committed supporter not only of healthcare, but has been involved in fundraising to support wellness and awareness in our community in many ways.  His extremely generous gift comes as no surprise as countless projects of importance for Niagarans have Tom Rankin and Rankin Construction as top supporters!  Thank you Tom and thank you Rankin Construction for keeping the momentum going on fundraising for the New South Niagara Site!"  – Co-Chairs, Jim Diodati and Harry Oakes.