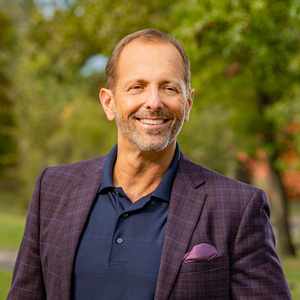 Mayor Jim Diodati
City of Niagara Falls
Mayor Jim Diodati is deeply passionate about a strong heath care system for all of Niagara. He has committed to co-chairing the campaign to raise community funds for the new South Niagara Site of Niagara Health because he knows that this will be transformational for healthcare in the Niagara Region for many future generations.
For everyone, healthcare plays a major role during times of need in our lives and for Mayor Jim, the campaign couldn't be more personal.  During the election for his third term as Mayor of Niagara Falls (2018), he had recently been diagnosed with Hodgkin's Lymphoma and had undergone extensive chemotherapy.  Unable to fully campaign, his team took over and did everything Jim couldn't.  Jim made very few appearances, often with no hair, a weak voice, limited energy and was unable to shake people's hands to protect his healing immune system.  A vote for Mayor Jim was a vote of faith— for a strong and healthy future for him and for our City.  Mayor Jim credits the great care he received at Niagara Health along with a strong faith, support from his team, his friends and his close-knit family for the momentum on his road back to good health and to another term at the helm, leading the community. 
Mayor Jim has campaigned relentlessly for a new hospital for more than a decade.  His focus on living well, feeling well, and sharing vitality with those around him is a driver for the It's Our Future campaign. Mayor Diodati's leadership alongside Harry Oakes is raising the bar of excellence for healthcare in the Niagara Region.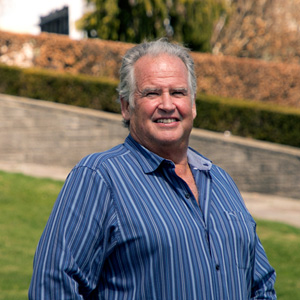 Harry Oakes
President, HOCO Ltd.
Harry N. Oakes is the current President of HOCO Ltd., also known as Sir Harry Oakes Company – one of the largest privately held tourism operations in Ontario.  The Oakes family has deep philanthropic roots and have been active and generous members of the Niagara Region for nearly one hundred years.
Harry Oakes has a special connection to the Niagara Health System, especially the Greater Niagara General Hospital in Niagara Falls, which opened on July 16th, 1958. The $3.5 million facility on Portage Road was the pride of the City and the opening ceremony marked the culmination of years of planning, fundraising, and hard work. This land had at one time been owned by Sir Harry Oakes, Oakes' grandfather, who had donated it to the Stamford Township.  Later, Lady Oakes, Oakes' grandmother, generously agreed to have the property used for the hospital.  This was but one of countless acts of generosity and philanthropy significant to the history of our Region and our healthcare system.
It is certainly fitting that Harry Oakes chose to follow in the footsteps of his family members and support the community fundraising campaign for the South Niagara Site of Niagara Health as Co-Chair along with Mayor Jim Diodati.  Current events like the pandemic have illustrated how critical healthcare is to our community and have highlighted the value of healthcare infrastructure.  Harry's guidance and leadership will ensure that Niagara Health will always be there for our families, friends, colleagues, and the whole community with compassion and care that is above and beyond.